April 23rd, 2013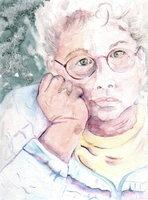 There are times when we feel uninspired or dispirited and don't pick up our brushes even though we know we can overcome the winter lethargy only by painting it out of our systems! We are having an unusually nasty April - seems we may never see Spring. The old adage "...winter is the cruelest month..." seems to express our feelings quite well. It's time to gather ourselves up and paint today... NOW. Let's do it!
November 24th, 2011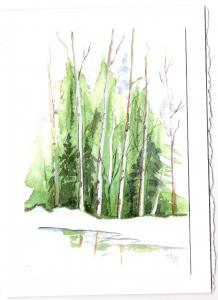 I have made myself a promise: I will paint a little every day, no matter how busy the season gets. Making my art a priority will make it easier to stay stressfree (well almost) while buying gifts, getting them wrapped, and baking cookies too! I really want to try out some new techniques and break out of the mold a bit in the coming year. Seems like today is a good day to start!
November 5th, 2011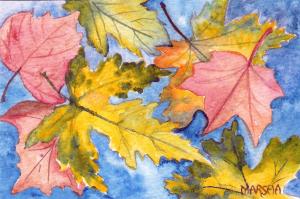 Temperatures changin', time changes - set that clock back! Haul our the coats, hats and mittens.! Have ya bought that turkey, stocked up on cranberries? Company's coming and won't it be fun! Family together again -such a special time. I am taking a class and I gotto go. Paint! Paint! Paint!

Hope you visit again soon. I might have some new paintings for ya!
May 27th, 2008
I have recently become a member of Fine Art America. I am looking forward to receiving critiques of my work from other members. I have not yet opened an On Demand account but am considering doing so. I will be posting artwork as time allows in the future.